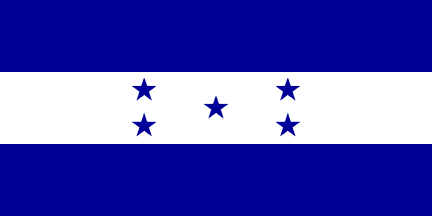 Miss Honduras
Another contestant is Miss Honduras. Honduras is a country in Central America. Its capital is Tegucigalpa but Honduras is the one of the few American nations where its capital other cities play big roles. San Pedro Sula, Honduras is the nation's financial and industrial center. Honduras' population numbers 6,400,000. Honduras has borders with El Salvador, Guatemala, and Nicaragua as well as maritime borders with Colombia.
SAHSA
SAHSA (Sevicios Aereos de Honduras S.A.) was founded by PanAm in 1944 to compete with TACA de Honduras. Soon after it purchased TACA de Honduras and ANSHA. Intialequipment was the DC-3, of which it operated 6+. During the 1950's and 60's C-46's and CV-440's were also used. Lockheed Electras arrived in 1969.
During the 1970's jet aircraft was introduced with the 737-200. During this same period SAHSA was purchased by TAN, the other Honduran Airline. Eventually TAN was absorbed into SAHSA to form TAN-SAHSA. During the 1970's and 80's SAHSA also operated 727-100's.
SAHSA aquired its first 737-400 in the early 90's but SAHSA had to suspend operations in 1994 for insurance reasons. SAHSA's beautifuls liveries are greatly missed. Since then TACA took over its route and has continued it monopoly in Central American air travel.


TAN
TAN (Transportes Aereos Nacionales) was founded in 1945 as a cargo/charter company. It was granted an its first International route to Miami in 1951. TAN became important in 1954 when it began flying to Ecuador and Peru. This agreement with the South Amrican Airlines helped it become primarily a passenger airline. During the 1970's and 1980's Lockheed Electras were a big part of TAN's fleet. The first 737-200 arrived from Uruguay's PLUNA in 1974. and 727-200's were leased in the 80's. Unfortunately a 727-200 crashed at Tegucigalpa killing many onboared. After 1991, the TAN name was absorbed by SAHSA into TAN-SAHSA

Sol Air
In 2002, Honduras got a new national airline. Sol Air was founded by Honduras businessman, Ricardo Martinez. Sol Air began its service from Tegucigalpa and San Pedro Sula to Miami. Recently new routes have begun to Dallas (DFW), Roatan (RTB), Managua (MGA), and San Salvador (SAL). New service for San Jose, Costa Rica- Tegucigalpa- New Orleans route is set to begin in May, 2003.
Sol Air currently flies 727-200 and 737-300 aircraft which are owned and operated for Sol Air by Falcon Air Express. More 737-300 aircraft are set to be delivered to SOL Air soon for all the new routes.




Back to Pageant home page